Welcome to My Website
Last update: January 31, 2017
Finally IV3PRK is back on the Band!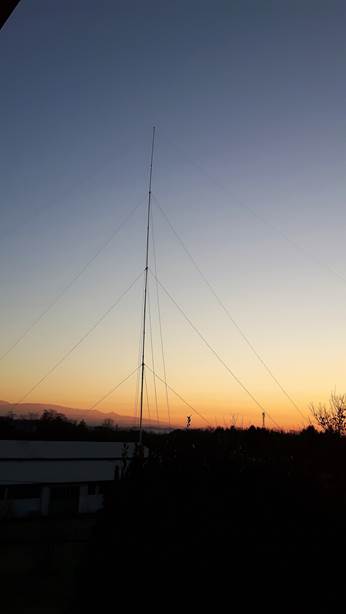 I installed a new TX antenna – almost the same I had in Ecuador – see all the details on the new page on the left column.
At first I put down the reversible BOG's, which were the only receiving antennas usable at HC1PF, and after solved a switching issue in the shack, they are working correctly, but I decided to try something better. So I built and installed on a 12 m. aluminium tower a new Waller Flag (Thanks Doug, NX4D, and Jose Carlos, N4IS). It was not an easy job, but it was worth as finally it seems to be working ok! We need some better conditions for real DX tests. Here on the left there are three pages with pictures and all details on this antenna project.
I just updated most of my propagation graphs, unfortunately with a three years hole due to my move to Ecuador. Nevertheless they represent 160 m. band conditions through almost three solar cycles.