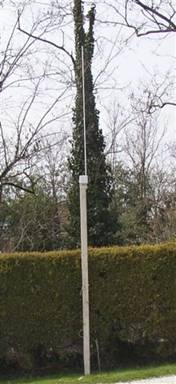 Evaluation of 160 m. receiving antennas
This is my improved 1.843 KHz clock oscillator set-up, which is able to give a sufficient reference signal for RX antennas tuning.
Download this short PDF file with the circuit details.
I wrote this 9 pages PDF document (mainly graphics which can be quickly skipped) with the Signal/Noise tests made with an SDR-IQ receiver on my latest and most used RX antennas ( 4-square vertical array, Pennants and DHDL's) and the final comments on their performances.