Thanks to the innovative design by N4IS and AA7JV two TX3A DHDL have been phased in an end-fire configuration.
With the benefits of the low noise of the Pennants family antennas, and the easy of a lightweight construction, we achieve a great performance comparable to a 300 m. Beverage: over 12 dB of RDF, with a Front to Back of 30 dB and a sharp lobe at 18° angle.
All the details and pictures in this PDF paper: TX3A DHDL Rx antenna. It has been amended with the last comments from Rys, SP5EWY. He has been very successfully with two TX3A DHDL in Broadside configuration, which let him work TX3D for his DXCC # 301 on 160 meters. Congratulations Rys!
In this short PDF paper I went back to a single DHDL showing the feed system and common mode noise choking, and ….here are my final tests and comments.
NEW: September 2013 I revisited with AutoEZ all the DHDL models and built a new double DHDL in Broadside configuration: all details, graphs and pictures in this DHDL Broadside PDF 10 pages document. Like for Rys, this antenna gave me my # 306 on 160 m. (…almost 4 years later).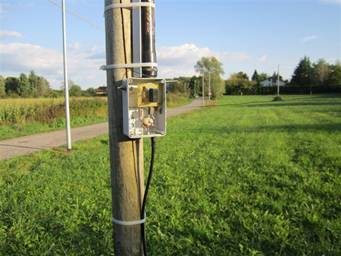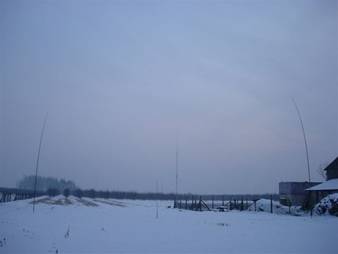 This is one of the DHDL broadside at IV3PRK, Sep.2013 …and this is the DHDL at SP5EWY, Jan. 2010 (far on the back ¼ wave TX vertical).