VP6T Pitcairn DXpedition - January 2012 ç back ç
This is an analysis of the European QSOs of outgoing DXpedition on Pitcairn is. by F6BEE, F4BKV, FM5CD, VE2TZT and G3TXF. See their website.
It is interesting to make a comparison with the corresponding graphs of the VP6BR op. by OH2BR in 2000 and see what a the difference !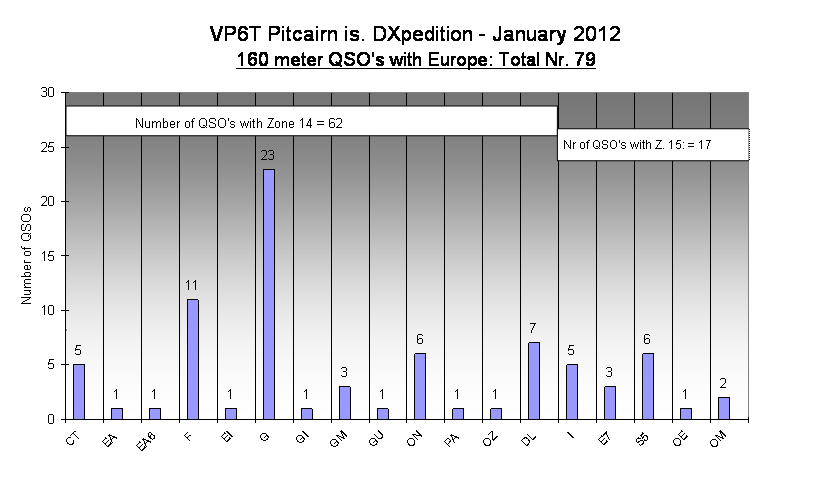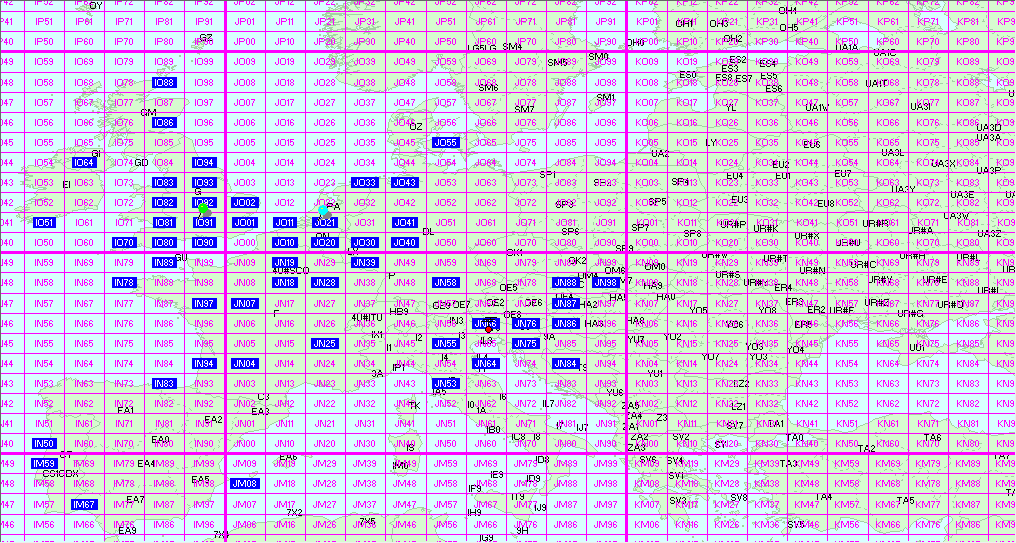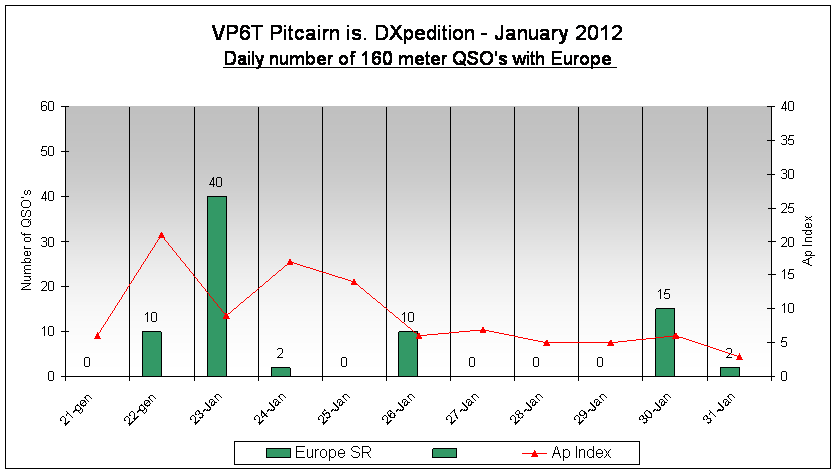 This is my observed daily DX conditions graph for the month of January 2012 with the corresponding solar and geomagnetic indexes. All in all, there is not a great difference with those of April 2000 (VP6BR DXpedition) with the exception of the Cosmic Galactic Decrease when it was much deeper and thus permitting an efficient "Ducting propagation mode" as explained by the NM7M theory.