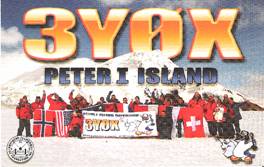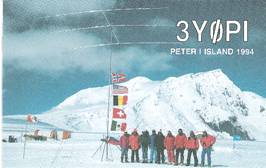 3Y – Peter I is.
3Y0PI Int. DXped. Feb.1994 leaded by K0IR 3Y0X Int. DXped. Feb. 2006 leaded by K0IR and K4UEE
CE3DPD Michel, April 1987 CE8EIO Luis in Punta Arenas, June1996 – July 1998
XQ6ET Bob, June 2003 CE1/K7CA Al, many QSO's since Jan.2007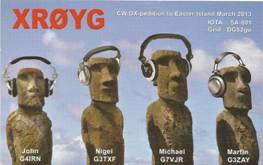 XR0Y, big DXpedition Sept. 1995 3G0Y by DL3DXX Group, March 2001
XR0YG by Nigel G3TXF and British friends, Mar.2013
CE0Z – Juan Fernandez is.
CE0Z by K4UEE, K0EU Group, Sept. 1995