KH6CC the Great Jack (SK), Jan. 1994 KH6AT Bryce, Mar.1997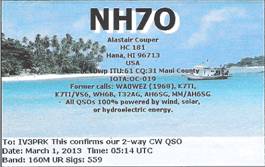 K9FD/KH6 Merv, Oct. 2008 KH7C, Merv's new call, wkd at my SS Nov.2009
NH7O Al, March 2013
3D2KJ, beatiful dedicated 160m. DXpedition by Jacek SP5DRH …see an analysis on this page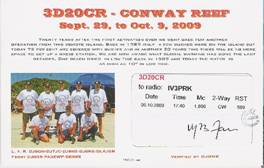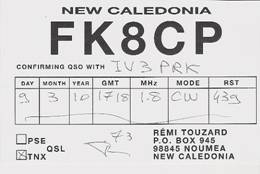 FK – New Caledonia
FK8CP Rémi, Mar.2010, the most difficult DX in my life….it took 17 years to get this QSL!
TX5SPA by SP3DOI and Polish Group, Oct. 2009
VK9NS Jim Smith (SK), Jan. 1995 VK9DNX by DL3DXX and Bavarian C.C., Feb. 2007
VP6BR by Jukka OH2BR in Apr. 2000, worked both CW and SSB
VP6DX, the biggest DXpedition with the best lowband operators of the World (incl. DL3DXX), Feb. 2008
YJ0CCC by Tomas VK2CCC/LY1DF, Nov. 2009, a low power DXpedition !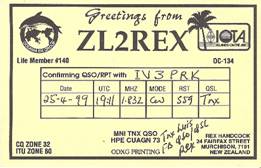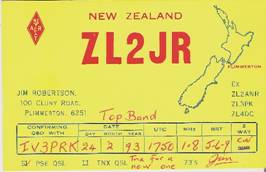 ZL1HY op. Dave (SK) 1st ZL wkd Dec. 1988 ZL1MH Mike, Mar. 2004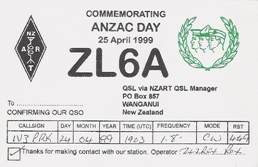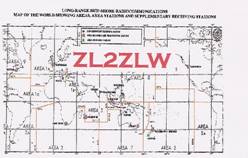 ZL2JR Jim, many QSOs from Feb.1993 to Apr.99 ZL2REX op. Rex, Apr. 1999
ZL2ZLW special station op. ZL2REX, Apr.99 ZL6A commemorative station op. ZL2REX, Apr.99
ZL2BSJ Wilbert, Apr.2006, Feb.2007 ZL2IFB Gary, Apr. 2008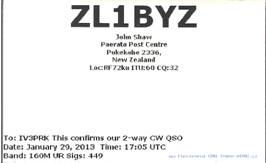 ZL3IX Greg, many QSOs since Feb. 2004 ZL3NW Rod, Feb. 2009
ZL4WA Jack, many QSOs from Feb. 1995 to Apr.99 also SSB ZL1BYZ John, very active since 2012
ZL7DK, Mar. 1998, another great operation by DL3DXX,YB1AQS and German Team
ZL8X, Dec. 2010, the last big DXpedition by DL3DXX and the Bavarian Contest Club…see an analysis on this page