FO0AAA, International Team including K4UEE, N7CQQ, N0TT, ON4WW, VE5RA…., Mar.2000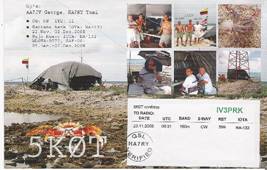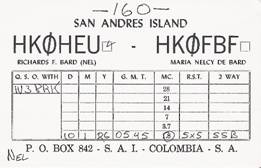 HK0 – San Andres is.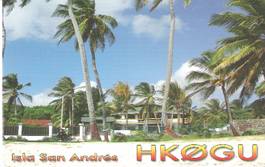 HK0HEU, op. Nel in Jan. 1986 on SSB George, AA7JV, from Serrana Bank in Nov. 2008
HK0GU by Gerd DL7VOG, Nov. 2010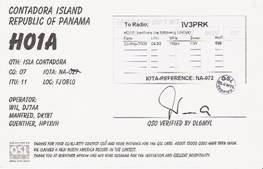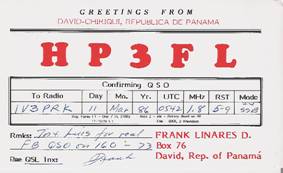 HP – Panama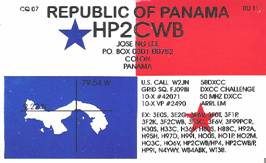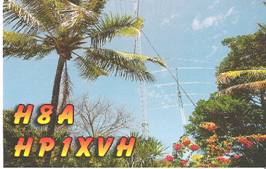 First station worked HP3FL, Frank, in 1986 SSB HO1A, op. Wil DJ7AA in Sept. 2000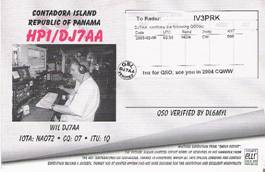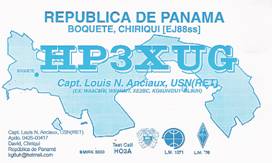 HP1XVH, op. Guenter in Oct. 2002 HP2CWB, Jose – Jan. 2003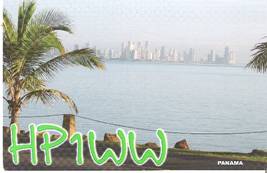 Another contest op. by Wil, DJ7AA HP3XUG, Louis, very active since 2006
HP1WW in 2007, one of the callsigns hold by Olli, OH0XX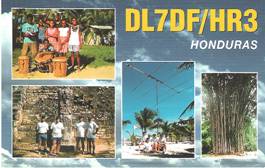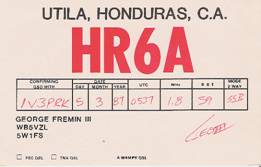 HR – Honduras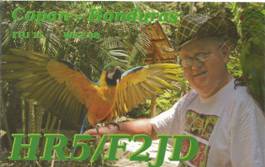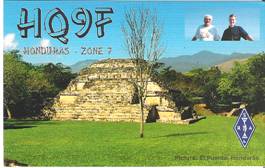 HR6A, first worked in 1987, SSB A DXpedition by Sigi, DL7DF in 1997
Another one by OH3JF and OH3JR in 2006 An operation by Gerard, F2JD, in 2012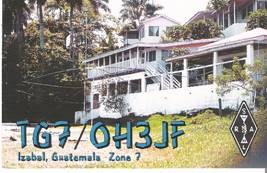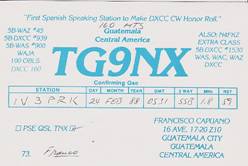 TG – Guatemala
Franco TG9NX wkd in 1988 and still very active OH3JF from TG7 in Feb. 2004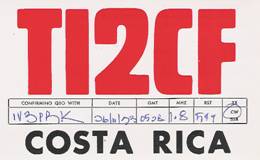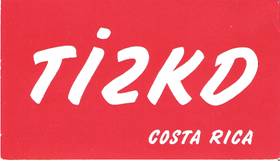 TI – Costa Rica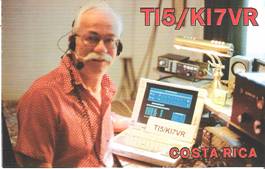 Carl TI2KD, first station wkd in Dec. 1986 – SSB Carlos TI2CF in 1993, than many QSO's as TI4CF
Bruce KI7VR from TI5 in Jan. 2003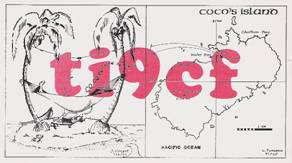 TI9 – Cocos is.
One of the several DXpeditions to Cocos is. By Carlos, TI2CF – March 1994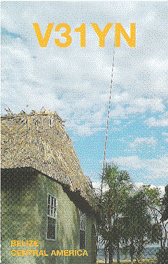 V3 – Belize
V31CV, first station wkd in 1987 – SSB
V31YN, op. Gerd DJ4KW, wkd almost every year since 2001
V31BH by Martti OH2BH on the 60th birthday anniversary V31PP by Pertti OH2BM – Feb. 2006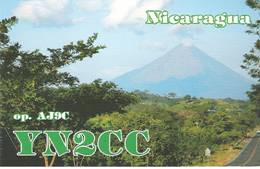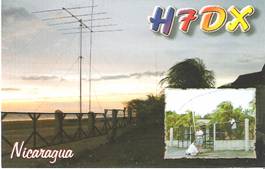 YN – Nicaragua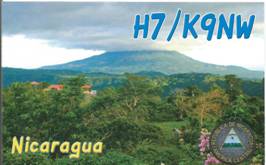 H7DX by Dietmar, DL3DXX, and DL friends, 2002 YN2CC by Mike, AJ9C, Nov. 2011
A DXpedition by Mike, K9NW, Nov.2007
YS1RRD Ray, Jan. 1994 on SSB HU2DX in February 2012