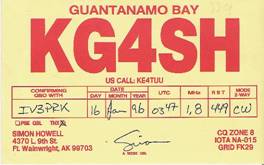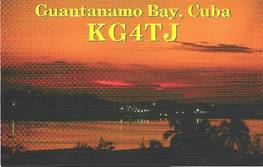 KG4 - Guantanamo Bay
KG4TJ by Jon, W3TJ, in Dec. 1995 KG4SH in Jan. 1996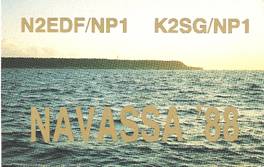 KP1 – Navassa is.
Navassa DXpedition N2EDF/NP1 worked on SSB in February 1988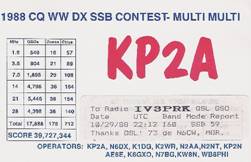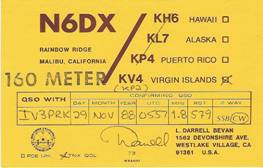 KP2 – U.S.Virgin Islands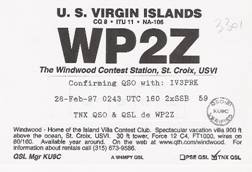 KP2A, a big Multi Multi in the WWDX SSB 1988 Darrell N6DX, one of the KP2A operators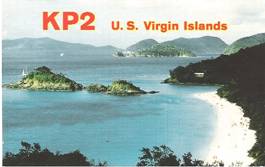 WP2Z in the CQ160 SSB contest 1997 WP2/WB9Z Jerry in the Stew Perry 1997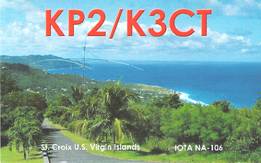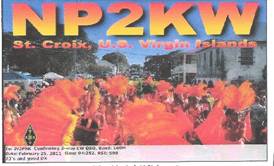 KP2/W0BV Bob wkd in Feb. 1998 N0FW/KP2 Pete in the Stew Perry 2006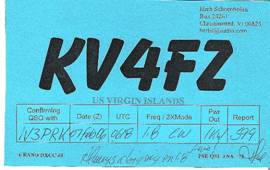 KP2/K3CT John, Feb. 2009 NP2KW a remote operated station
KV4FZ Herb, one of the most famous Topbanders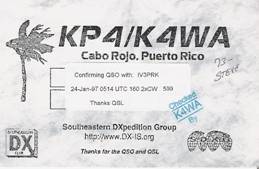 Pedro NP4A, since 1987 the biggest sigs from Caribbean KP3W Jose worked in 1996
KP4/K4WA Steve in Jan. 1997 NP3G Terry in March 1998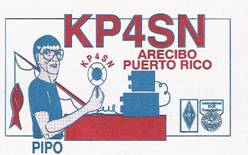 KP4SN Pipo wkd in Dec. 1997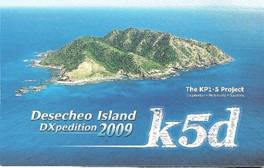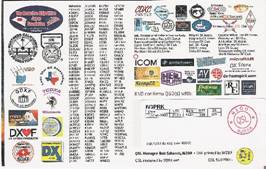 KP5 – Desecheo is.
K5D the biggest DXpedition of the year for a new one
PJ7, PJ8 – St Maarten, Saba, St Eustatius *** DELETED ***
PJ8DX by N4XO in Oct. 1996 PJ7/DL7DF by Sigi's Group in March 2006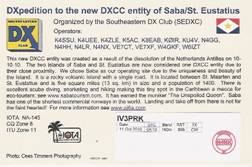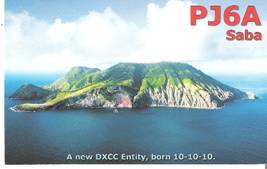 PJ5, PJ6 – Saba, St Eustatius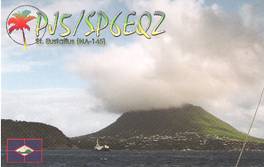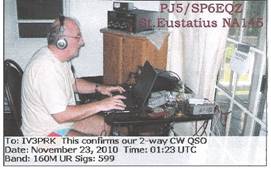 PJ6A, a "new one" big DXpedition, Oct. 2010
PJ5/SP6EQZ from St.Eustatius, Nov. 2010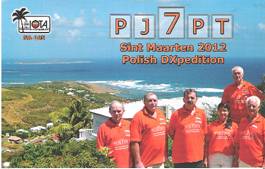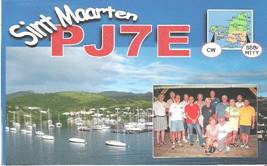 PJ7 – Sint Maarten
PJ7E, another "new one" big DXpedition, Oct. 2010 PJ7PT Polish DXpedition in March 2012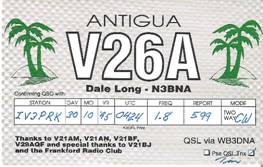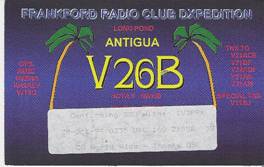 V2 – Antigua & Barbuda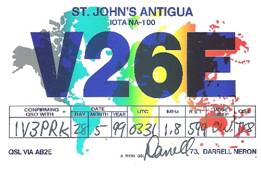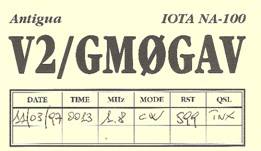 V26B by Frankford Radio Club in Oct. 1994 V26A by Dale, N3BNA, in Oct. 1995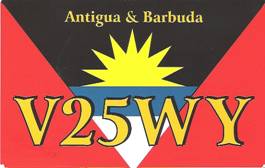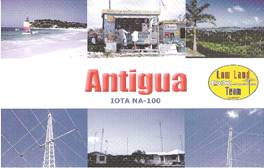 V2/GM0GAV Gavin in March 1997 V26E by Frankford Radio Club in 1999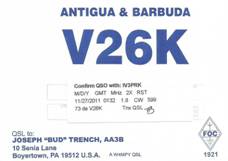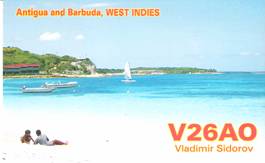 V26WP by the Low Land DX Team in Aug.2000 V25WY by Bob W4OWY, March 2006
V26AO by Vlad RV1CC, March 2010 V26K by Bud AA3B, LP in CQWW 2011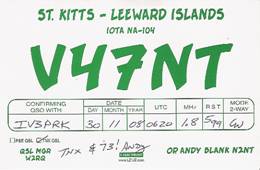 V4 – St Kitts & Nevis is.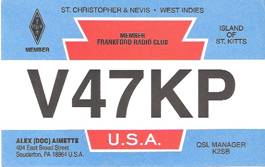 V47KP Alex regularly QRV since 1992 V47NT by Andy N2NT, Nov. 2008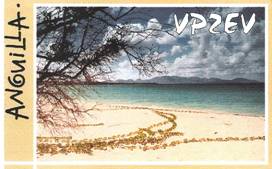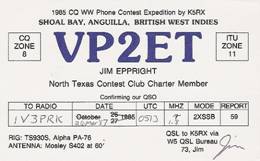 VP2E – Anguilla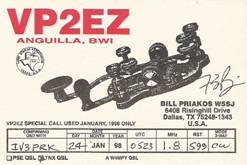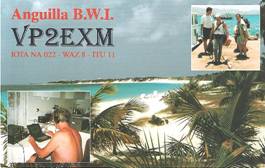 VP2ET by Jim K5RX, March 1987 VP2EV by Dennis K7BV, Feb. 1997
VP2EXM by DL3XM and DL Group, Aug. 1997 VP2EZ by Bill W5SJ, January 1998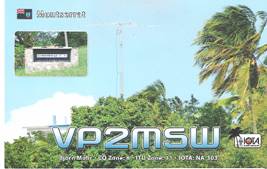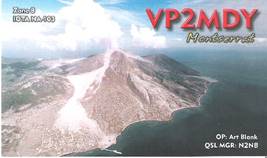 VP2MEM by Bob W4MYA and Team, March 1995 VP2MPA by the Low Land DX Team, Oct. 2002
VP2MDY op. Art in March 2005 VP2MSW by Bjorn SM0MDG, Jan. 2013
VP2V – British Virgin Islands
VP2VA Arthur wkd in 1987 SSB VP2VI was Bob W0DX, wkd in 1994
VP2V/DL7DF, by Sigi and German Group, Mar. 2005 VP2V/DL7VOG Gerd, Nov. 2009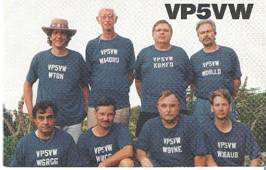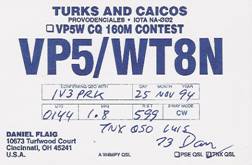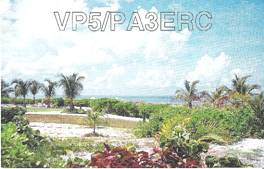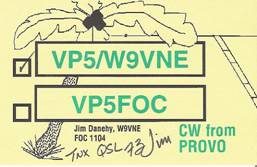 VP5/WT8N, Dan wkd Nov. 1994 VP5VW in the CQWW CW contest 1994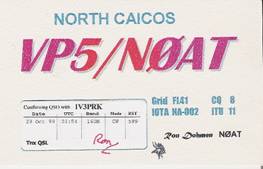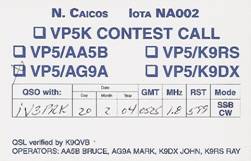 VP5/PA3ERC and PA3EWP, PA3FQA – Sep.1995 VP5/W9VNE Jim in Nov. 1995
VP5/N0AT Ron in Oct. 1999 VP5/AG9A and K9DX in Feb. 2004
4M0ARV the big DXpedition by A.R. de Venezuela in March 1987
ZF1A in the CQWW CW contest 1994 ZF2LA, again Carl K9LA in Nov. 1998